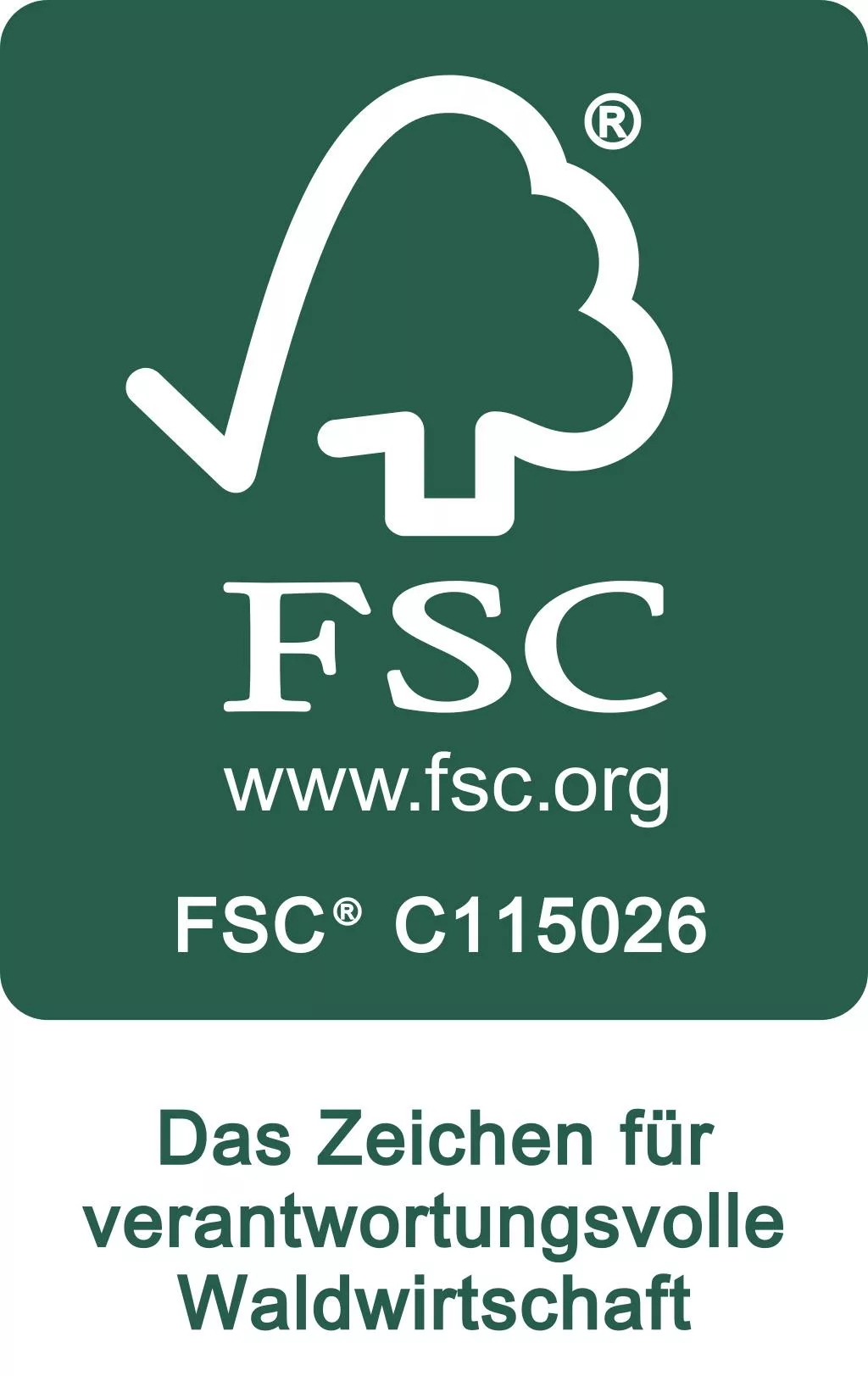 FSC® stands for Forest Stewardship Council and was established in 1993 after the "Environment & Development" conference in Rio de Janeiro as an independent, non-profit, non-governmental organization dedicated to the economically viable management of forests.
We as Hubert von Carnap GmbH & Co. KG would like to join this standard and thus continue to follow the guidelines of our environmental policy. In addition, we strive to ensure that the existing forest resources are used responsibly.
With the certification of our production according to the FSC® standard, we are committed to supplying our customers with ecologically sound products and thus contributing to the improvement of sustainable forest management. It is important for us to show transparency to our customers by being able to prove that certified material does not come into contact with non-certified material.
The FSC® certificate with the unique designation C115026 certifies authenticity and makes it difficult for label swindlers to adorn themselves with foreign feathers such as environmental orientation and sustainability.