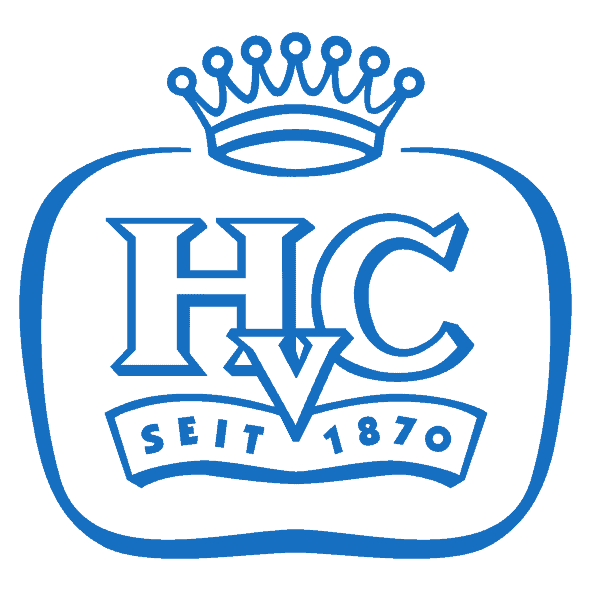 We put the crown on your packaging.
Hubert von Carnap
We love to print
For more than 150 years, as a family-run company in its 5th generation, we have been a reliable partner for everything to do with packaging.
The folding carton made of cardboard is the most environmentally friendly industrial packaging worldwide: from production to recycling as a processed raw material.
Every day we deal with the environmental compatibility and ecological aspects of our products, because we take our social and ecological responsibility as a company for the production of cardboard packaging materials very seriously. For this reason, we have decided to use only recycled material and to close the material chain with our waste.
Your service provider for packaging
Whether it's a pharmaceutical company, a dairy, a brewery or a manufacturer of hazardous goods: with packaging made of solid board and its diverse design options, we can serve all requirements.
Besides manufacturing, we also do the packaging development and design.
Mwh / year self generated electricity
Food products
HvC's food packaging ensures easy transport and optimal storage of your products. They also keep them fresh and protect them.
Pharmaceuticals
The production of folding cartons for the pharmaceutical industry is one of the most demanding challenges in the packaging industry. We can look back on decades of experience in the production of cardboard boxes for medical technology.
Folded boxes
Hubert von Carnap supplies printed folding boxes made to measure. We are a leading folding box manufacturer and supply all types of folding boxes.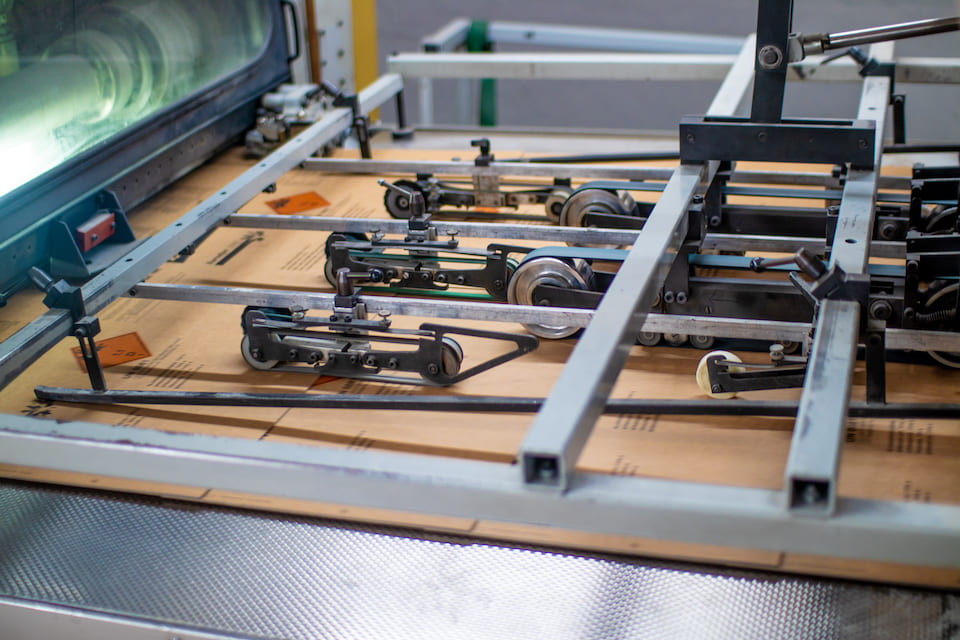 Hazardous goods
The dangerous goods packaging manufactured by HvC is classified as "Y" packaging. Accordingly, HvC's dangerous goods cartons can be used to transport goods of the medium (II) and low hazard group (III) are packed and transported.
Automatic cuts
Automatic blanks are blanks of packaging which are specially manufactured for machine packaging and are both erected and glued by the automatic machine.
They are flexible and more than meet the various requirements, e.g. in the construction or craft trades.
Consulting
We provide comprehensive advice on the entire packaging process to make your project as efficient and cost-effective as possible.
Design
The eye eats with you. Not only must the packaging be functional, it must also look good. If desired, we can take over the creation of an appealing design according to your CI specifications.
Development
Your product should feel perfectly at home in our packaging. We develop custom packaging and create initial plotter samples to test design and functionality.
Production
Once the previous steps have been completed, the production process continues until the finished product is ready.
Flexible through contract manufacturing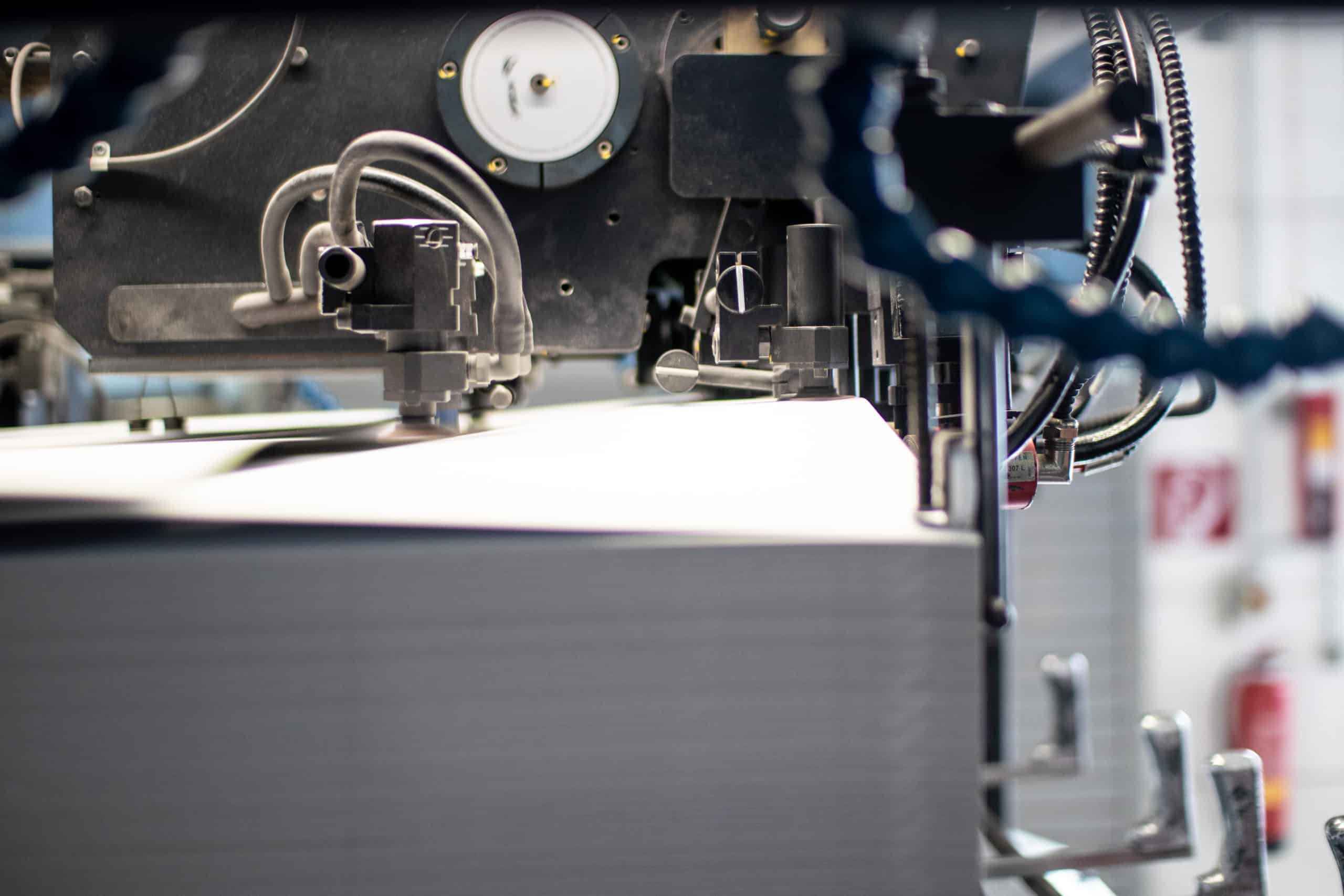 Wage pressures
We support you in fulfilling your customer orders. Our Rapida 145 is available for this purpose. We print up to 900g/m² and a format up to 1450x1060mm.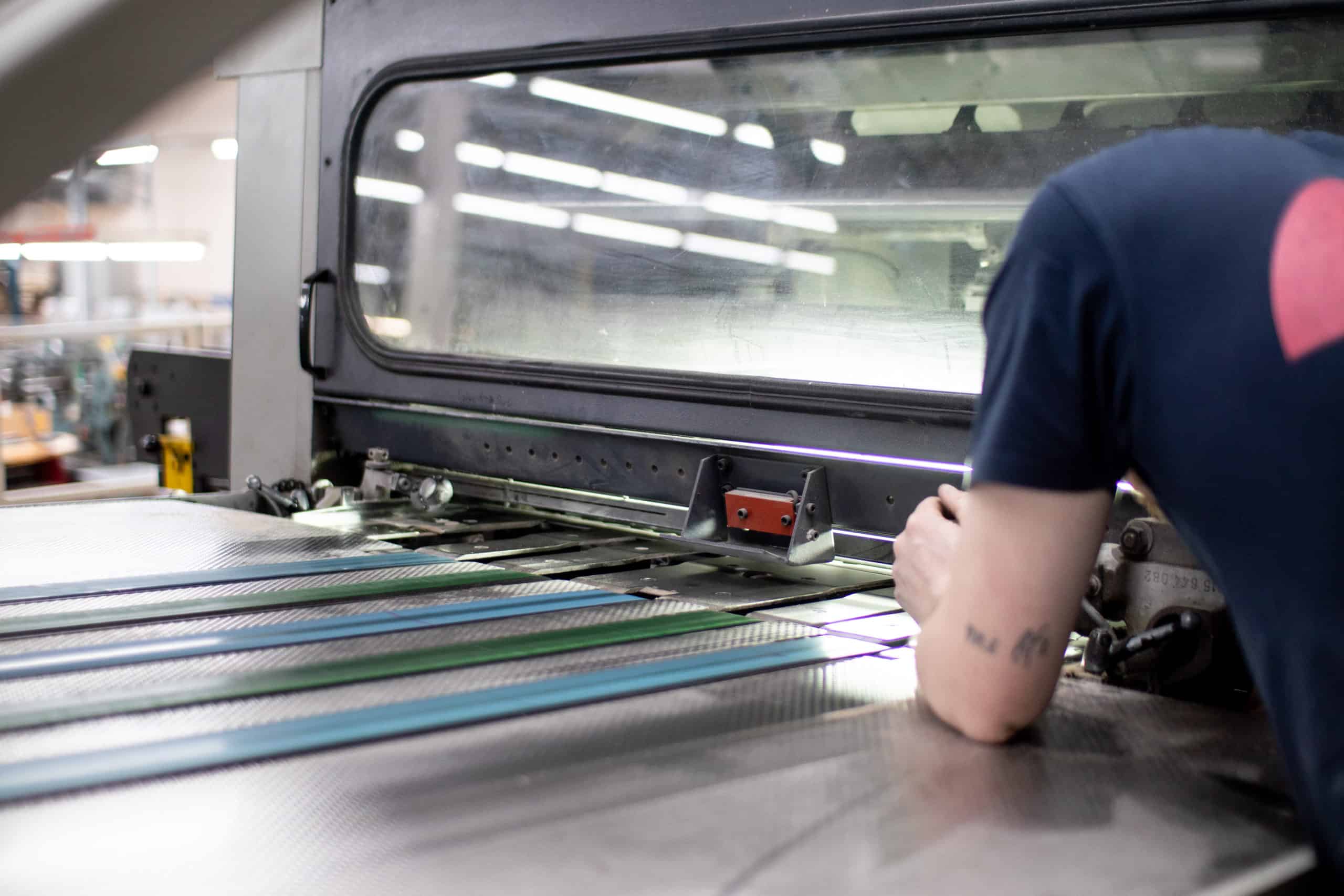 Contract punching
You have production peaks and need help with your orders? We are happy to help you with the processing of your orders.
Contract bonding
Modern gluing machines enable us to produce all types of boxes flexibly and in the best quality.